Sketch it - Pencil sketching competition - Organized by department of visual communication
We the Department of Visual communication had conducted the competition of pencil sketching on November 22, 2021. More than 60 students have actively participated in the sketching competition and more than 10 participants have been selected for the final judgment, each and all students are filled with lot of creativity and it was tough to select the participants.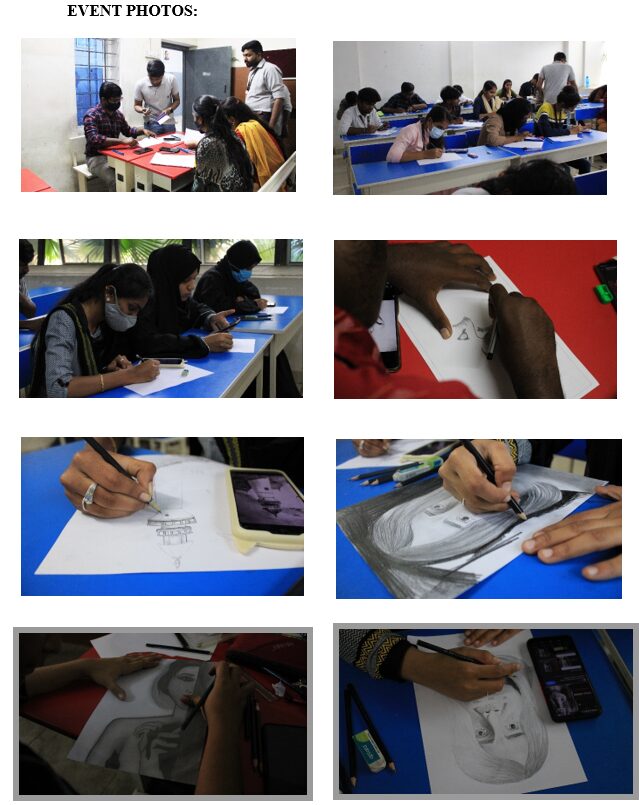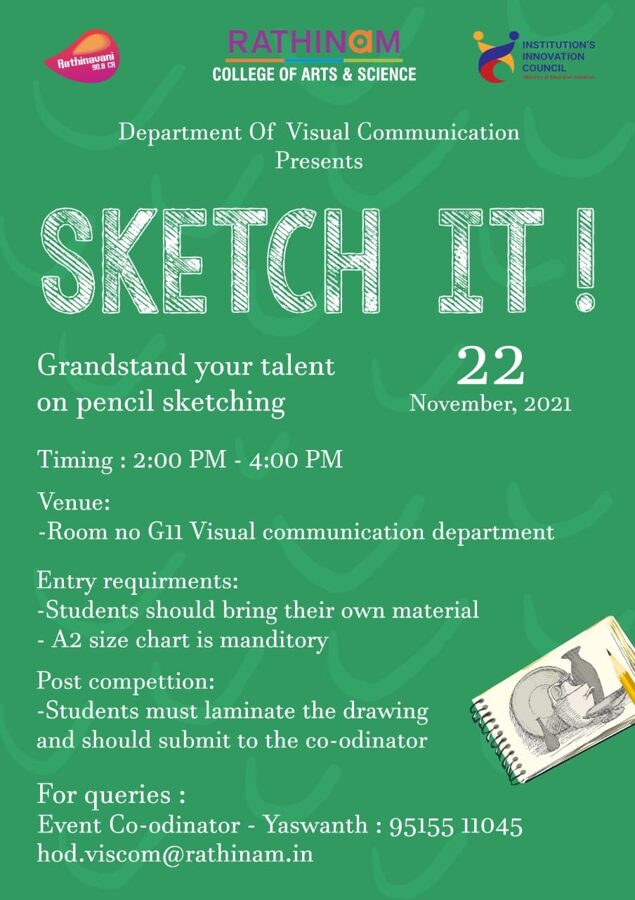 Competition organized by: Mr. Yaswanth konduru, coordinator, along with a team of Journalism & Mass communication students, Department of Visual Communication organized and executed the event.
Special Thanks to Hod Mr Sathishanandan, T J Raju, Media club Head, Gokul PG Advisor.
No comments
Leave a reply