Villu Paatu - Class room Activity - Folklore subject -Musical story-telling
Rathinam Group of Institution, Rathinam College of Arts and science, Department of Visual Communication, A step to bringing in more initiative in learning students were ask to do
Villu
Paatu (English: Bow Song, Tamil: வில்லுப்பாட்டு), also known as Villadichampaatu, is an ancient form of musical story-telling in India where narration is interspersed with music, an art of southern states of Tamil Nadu and Kerala, as well as North-East Sri Lanka.
to understand the subject topic more indepth as a part of class activity, presentation by
Villu patu by Santosh & team
at Rathinam college, Department of visual communication studio.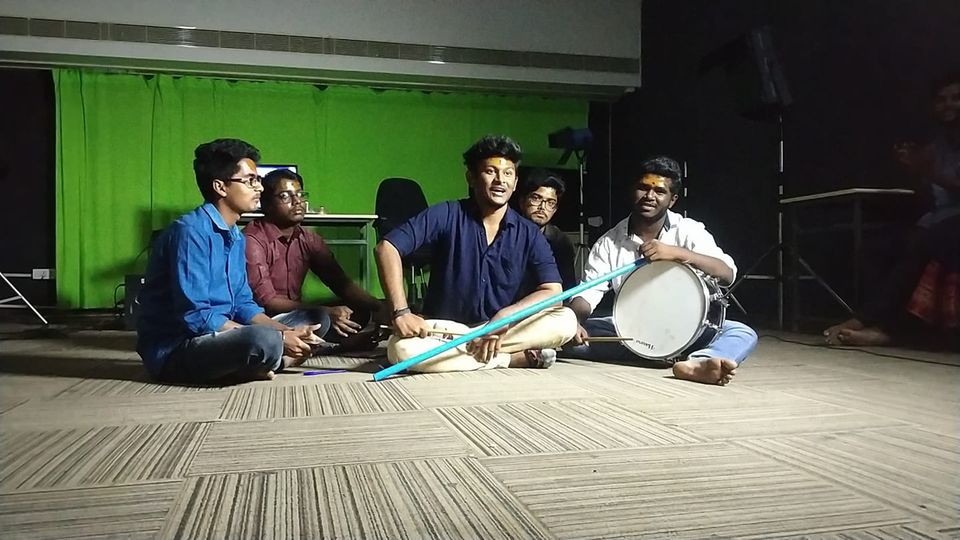 key Note: Department of Visual Communication students activity organized by Subject faculty, T.J.Raju, Assistant professor, Department of Visual Communication, Rathinam College of Arts and science.

No comments
Leave a reply